Lee Memorial Job Posting: See details
Occupational Therapists
Lee Memorial Health System
Full-time, part-time and per diem positions available, various shifts
 At Lee Memorial Health System, we have a dedicated team of more than 200 therapists in our Rehabilitation Department across a variety of clinical settings. Our vision is to be the best patient-centered health care system in Florida, through balancing quality, access and cost.
 We have exceptional opportunities for Occupational Therapists who share our commitment to excellence. Whether you're already established in your area of expertise, or a new graduate looking to begin your career, consider the opportunities at Lee Memorial Health System.
 Job Requirements:
To learn more about Occupational Therapist positions at Lee Memorial Health System, please visit jobs.leememorial.org/ad/OT2
About Lee Memorial Health System:
Lee Memorial Health System is located in beautiful, sunny and tropical Ft. Myers/Cape Coral, Florida. We are the 6th largest public Health System in the United States. We have more than 10,000 employees, 1600+ beds in four acute care hospitals, a Level II Trauma Center, a Children's Hospital, a Rehabilitation Hospital, a Cancer Center, Nursing Home with 75 Licensed Physicians offices and 4 Laboratories, 1,100 physicians on staff and much, much  more.
 Drug/Tobacco - free workplace. EOE
OT  Licensure Procedure Will Change in 2015: Be Prepared
          As Florida's OT community prepares for another licensure renewal season, the FOTA is providing information and resources on changes in the renewal process that all practitioners must be aware of as they prepare for this renewal cycle in 2013 and planning properly for future renewal in 2015.
FOTA does not does not manage anything to do with OT Licenses in Florida. However we do monitor legislation and rules pertaining to licensure and serve as a resource to support, develop, and represent the profession for the advancement of the practice and better serve the consumer.
see a New Approach to Licensure Renewal
Please See the Resources below: Click on Links and Images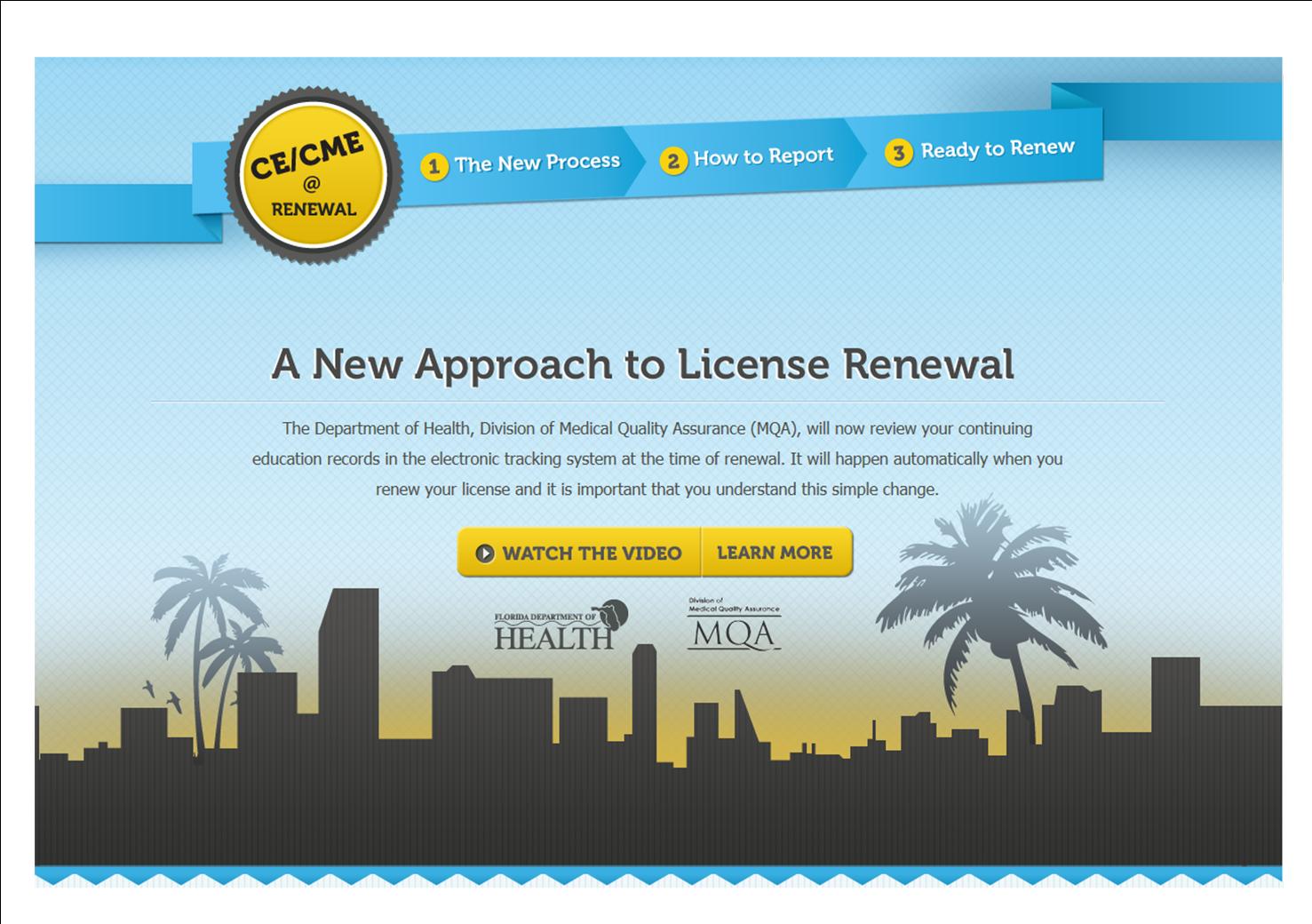 OT License Renewal Frequently Ask Questions Update 2012-13
                      Occupational Therapy FL State Resources
Florida Occupational Therapy Statutes and Laws
Notice of Changes to Florida OT Rules

 We'd Like to here from you: FOTA's Leadership


                                                                                                                     Click above icon to contact us!
Amazon searches starting from www.flota.org benefit FOTA!
FOTA - P.O. Box 1459- Englewood, FL 34295

If you have any feedback or problems with this web site, please contact the
FOTA Webmaster. Thank you!